Shannon & Associates
Representing Quality Manufacturers Since 1974
Atlantic Containment offers above ground tank options for your containment needs, producing steel tanks up to 5,000 gallons. From our industry leading benchtop and lube station tanks, to our UL142 rectangular and cylindrical tanks, we carry a wide arrange of products to meet your containment needs. We are pleased to quote and build custom tanks offering rectangular, cylindrical, catwalk, generator designs and more.
For over 50-years, Fill-Rite, also known as the "Little Red Pump", has been the market leader in fuel transfer pumps. Today, Fill-Rite continues to lead the market with new and innovative products such as the industries first continuous-duty high-flow DC transfer pump. In addition, Fill-Rite offers complete cabinet systems and solutions for DEF and light chemical applications.
OMNTEC® Mfg., Inc., is an Internationally recognized manufacturer of leak detection and gauging products for the petroleum industry. From a basic liquid level alarm panel to a color-screen real-time tank monitor, Omntec has a cost-effective solution to meet your application and budget.
Rugid Guard is a nation-wide industrial coatings company that specializes in protecting and preserving your investments. Rugid Guard will repair the concrete and metal needs of your fuel islands and store curbing. We will apply our specially formulated coating - completely encapsulating and protecting the entire island! Our system is UV stable, impervious to salts and petro chemicals, all backed with a 5 year warranty.
Western Fiberglass manufactures a full range of
DEF Enclosures
to fit every site. Our DEF Enclosures consist of fiberglass walls, an EPS foam core and 304 stainless steel hardware. Available in both standard and custom sizing, we offer options from 250 - 5000 gallon capacity. All enclosures are made in the USA, built with care and covered by a 5-year warranty.


Fill-Rite's Fuel Management System (FMS) combines hardware, a mobile application, and web portal to give you real-time control over your fuel. Enabling you with a web-based application to access your information anywhere at any time, with robust tracking tools to identify and stop theft, automated tax refunds for off-road fuel use, customizable and automated reports, and an expandable module set up, Fill-Rite's Fuel Management System is the last FMS you'll ever need.
For over 40 years IRPCO as been a leading manufacturer of petroleum dispensing hoses and fittings. We stock a variety of hose choices, cut couple, test, assemble and provide the quickest delivery in the industry. Our strict quality control standards and systems in place to ensure that our products always perform to the specification requirements.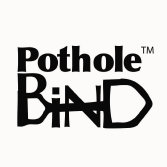 Pothole Bind™ is an innovative mix of select binders and aggregate for permament asphalt and concrete repairs. These specific binders were chosen for their water resistance, strength, adhesive, flexion and curing time characteristics. When mixed with water, these ingredients produce a product that has superior binding power, unmatchable rapid strength and flexes with Geo-thermal expansion.
For over 85-years, Universal Valve has manufactured service station valves and fittings, manholes, environmental products, spill containment and above ground tank fittings. In addition, Universal offers Island Forms, Pipe Guards & Bollards, Signage and Air Towers. All products are designed and manufactured in the USA.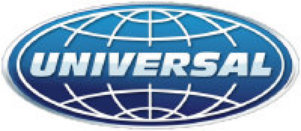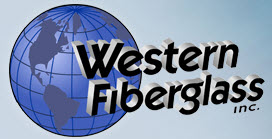 For assistance with tank designs, tank accessories, fuel management systems
equipment specifications or pricing, please contact the salesperson in your area below.
Aboveground Fueling and Site Maintenance Items